Legionella Management
The purpose of the Hydro Clear Water Management Scheme is to ensure that a buildings water services comply with the Water Supply Regulations 1999, and are designed and maintained in a manner that is in accordance with the Health And Safety at Work Act etc 1974 and the COSHH regulations 2002 relating to the risks from hazardous micro organisms, including Legionella and chemicals such as biocides and chlorine.
Click here to download our Statutory Duty Holders Obligations Guide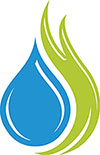 Major Projects
Hydrotech are able undertake the cleaning and refurbishment of a wide variety of water systems and associated pipe work with a minimum of disruption to your business. If water systems are left neglected, there is a risk that bacteria such as legionella will proliferate leading to the spread of disease and a breach of current Health & Safety legislation.
Click here to download our LCA certification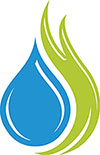 Heritage Sites
Hydrotech have been looking after a number of the countries finest buildings for many years. We have a dedicated team of water professionals who are experts in managing water systems in listed, heritage and monument sites. These sites need specialist care to ensure that complicted and sometimes ancient systems remain safe at all times. We are proud to be serving Cathedrals, castles, monuments and many well known historical buildings.
Click here to download our Statutory Duty Holders Obligations Guide